Web Site Report For icanloseit.com
  Directory Report  
The Directory Report analyzes accesses to this web site's directories. This information can be useful in determining the most requested areas.
This report shows results with at least 0.010000 percent of the total bytes. This report is sorted by amount of bytes transferred.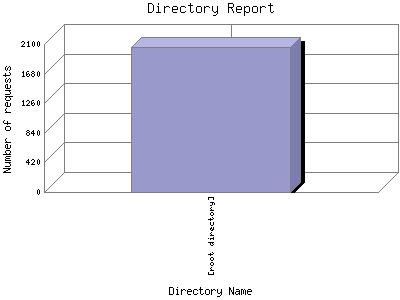 Directory Name
Number of requests
Percentage of the bytes
1.
[root directory]
2,061
100%
---
This report was generated on March 27, 2006 03:03.
Report time frame December 5, 2005 03:18 to March 26, 2006 22:43.